Empowering Emerging Businesses with Expertise and Excellence: Alexant's Growth IT Solutions
Your IT Partner of Choice for Business
Alexant has demonstrated a legacy of superiority, with over two decades of steadfast dedication to supporting startups and growing enterprises across the nation. Our pledge to deliver specialized IT solutions, tailored to the distinct challenges of the entrepreneurial sector, distinguishes us in the field.
Why Choose Alexant for Your Growing Business?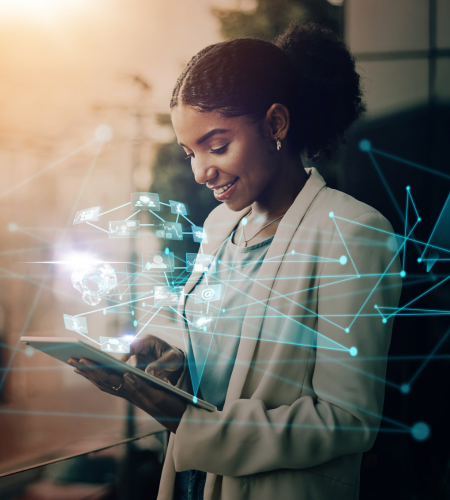 Unparalleled Expertise: With profound insights into the realm of emerging businesses, our expertise is second to none. Our proficiency has been sharpened by partnering with startups and growing ventures of varying scales, capturing the nuances and complexities of the entrepreneurial world thoroughly.
Seamless Accessibility, Whenever, Wherever: Startups and innovators need the agility to access data and make decisions regardless of their location. Alexant amplifies this accessibility, letting you effortlessly access pivotal data whenever you need it. This heightens teamwork and innovation while upholding stringent security standards.
Fortified Security Measures: Protecting your business-critical data is more than a task; it's a promise from us. The reputation of your enterprise is invaluable, and our fortified security systems are constructed to defend against both cyber-attacks and unsolicited intrusions. Rely on us to shield your venture and the reputation you're crafting diligently.
Dependable, Continuous Support: Your growth fuels our purpose. Our support strategies are designed to bolster the effectiveness of your business and prime you for future endeavors. As the tech landscape shifts, we're your steadfast partners, ensuring you always remain at the industry's vanguard. Lean on us for swift problem resolution and strategic insights aligned with your overarching goals.
Guiding Through Business Regulations: The startup ecosystem is both exciting and intricate. Leveraging our expansive understanding of local, state, and federal business regulations, we're adept at steering your venture through compliance intricacies. Be confident in our solutions, which integrate compliance guidelines, saving you precious time and safeguarding against potential setbacks.
Our Comprehensive Services for Businesses
IT Support and Maintenance:

We provide robust IT support services, ensuring that your business's systems are consistently operational and minimizing disruptions.

Customized Solutions: From on-premise to cloud-based solutions, network security to system updates, we tailor our services to meet your business's specific needs.
Cost Efficiency:

We boost network efficiency, operational productivity, and fortify cybersecurity, all while ensuring your costs stay competitive.

Compliance Assurance:

With a keen understanding of business compliance standards, we ensure that your enterprise remains compliant and safeguarded against potential breaches.

Mobility and Flexibility: We enable anytime, anywhere, any-platform remote access, vital for lawyers needing real-time data access.
Strategic Partnership:

Entrusting Alexant with your technological needs allows your team to center its energies on core business objectives and forward-thinking growth plans.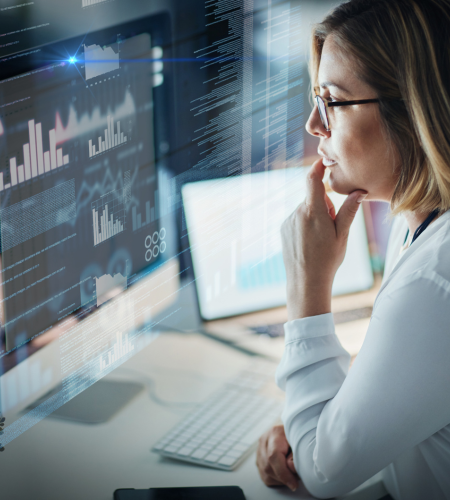 Integrate Emerging Business Related Technologies
Alexant supports your entire firm operation with growth and revenue technology solutions.
Collaborate with the Best, Propel Your Business Forward
Ready to experience the synergy of Business insight and cutting-edge technology?
Team up with Alexant to revolutionize your emerging business's IT framework, ensuring it's accessible, secure, and dependable. Count on Alexant for a resilient, efficient, and competitive business edge. Guard your information, optimize processes, and harness the power of technology with our expertise guiding the way.
Testimonials
What They're Saying
Our Emerging Business Clients' Success is Our Greatest Success
"Alexant has successfully managed our Information Technology for many years. They are always available when we need them. When we had to work remotely during the pandemic, they efficiently set up all employees to work at home. They continually upgrade the systems and software that protect our property management business."
"Alexant has continually gone above and beyond in their customer service and technical support for our community. Alexant staff has shown exemplary levels of professionalism, dedication, and respectful communication over the many years which we have been fortunate enough to work with them."
"Jim Wyatt and his team at Alexant Systems have provided us with prompt, effective, and courteous service for many years. Their response time is normally immediate, and their ability to solve our issues is top-notch, keeping our team up and working productively. The staff at Alexant is always pleasantly willing to help implement new technology and systems when needed or requested. I'm very pleased with Alexant's constant monitoring, updating, and troubleshooting, of our systems. They do their job very well, so we can focus on ours.."
"Our experience with Alexant has been exceptional. They have surpassed our expectations in every aspect of IT management. Their commitment to understanding our business and utilizing technology to enhance its efficiency has been instrumental in our success. Alexant is not just an IT service provider, they are a valued partner in our journey to success. If you're looking for a company that truly understands your business and can help you achieve your IT goals, look no further than Alexant. They have our highest recommendation."
Latest Blogs and Articles
Everything For Emerging Businesses
Explore our articles and blogs on emerging businesses, emphasizing tech-forward solutions and strategies pivotal for growth and scalability in today's dynamic market.