Empowering Insurance Agencies with Expertise and Excellence: Alexant's Insurance IT Solutions
Your Insurance Agency IT Partner
In the ever-evolving realm of insurance agencies, the right technological ally is pivotal. Alexant boasts a track record of distinction and our dedication to delivering specialized IT solutions crafted for the specific challenges of the insurance sector distinguishes us from the rest.
Why Choose Alexant for Your Insurance Agency?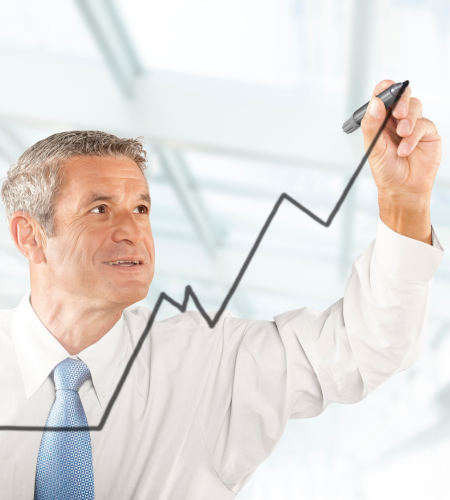 Unparalleled Expertise in Insurance: With a profound understanding of the insurance sector, our expertise stands unrivaled. We've sharpened our prowess through partnerships with insurance agencies of every scale, grasping the specificities and subtleties of your industry comprehensively.
Seamless Access, Whenever, Wherever: Insurance professionals require the flexibility to manage policies, claims, and client data irrespective of their physical location. Alexant amplifies this accessibility, enabling you to effortlessly retrieve vital data whenever and from wherever. This enhances teamwork and output without sacrificing data safety.
Unyielding Data Protection: Ensuring the safety of your sensitive client and policy data isn't just an objective; it's our solemn vow. An agency's reputation is paramount, and our stout security protocols are crafted to defend your data against cyber-attacks and unsanctioned breaches. Trust in us to safeguard your agency and the esteemed repute you've diligently built.
Consistent, Dedicated Support: Your agency's triumph is our endgame. Our support mechanisms are fine-tuned to uphold your agency's operational smoothness and prepare you for what lies ahead. As tech trends shift, we stand by you, ensuring you remain at the industry's forefront. Depend on us for swift issue resolution and strategic counsel in sync with your long-range goals.
Guiding Through Regulatory Landscapes: The insurance arena is intricate and constantly evolving. Armed with a thorough understanding of local, state, and national regulations, we're poised to navigate your agency through the dense maze of compliance prerequisites. Be confident that our offerings are backed by integrated security standards, sparing you from undue stress, potential infractions, and penalties.
Our Comprehensive Services for Insurance Agencies
IT Support and Maintenance for Insurance: We provide resilient IT support services, ensuring that your agency's systems function seamlessly and minimizing operational interruptions.

Tailored Solutions for Insurance Needs: From in-house to cloud-based solutions, network safeguarding to timely system upgrades, our offerings are customized to fit the distinct demands of your insurance agency.

Optimized Cost Management: Our methods enhance network efficiency, raise productivity levels, and bolster cybersecurity, all while driving down your operational costs.

Regulatory Adherence Assurance: Leveraging our deep knowledge of insurance regulations and compliance standards, we guarantee that your agency remains both compliant and secure.

Strategic Collaboration: With Alexant overseeing your technological needs, your agency can center its attention on core insurance operations and visionary growth tactics.
Integrate Insurance Related Technologies
Alexant supports your entire agency operation with insurance-relevant technology solutions.
Partner with Excellence, Secure Your Agency's Future
Ready to experience the synergy of insurance and cutting-edge technology?
Rely on Alexant for a fortified, efficient, and cutting-edge insurance agency. Protect your client data, optimize workflows, and venture into a technology-forward era with our team supporting every step
Popular Articles & Blogs
Everything About Insurance
Explore our newest insurance-focused blog, where we unravel industry-specific tech solutions, trends, and strategies to elevate your agency's digital operations and client interactions.